I first learned about SEO when a few fellow Advertising majors who earned careers in search engine optimization introduced it to me in 2011.
They gave me some advice and a few Web sites to learn more about it. From there I dug deep in the riches of SEO.
I found out SEO is more in line with my talents and proclivities than my original plans to be a copywriter. I've always had a passion for helping others, technology and creativity, which are fundamental in SEO. Once I learned how much I liked SEO, I learned how much I excel at it.
I could SEO forever.
Like, forever.
I can't imagine my life without it.
I like your company and respect how your team brings out the best in SEO.
I'm wondering if we can work together to make your company even better.
Here are three talents I have to help you when I'm your on team:
1. MY HELPFULNESS.
I like helping people.
I believe and understand SEO helps people strengthen communication and builds deep relationships. People need help finding answers to their questions on the Internet, people such as:
Captain Kirk
Jennifer Lawrence
We can find out by seeing if local restaurants registered with Google+ Local and Bing Places for Business, Jennifer.
Axl Heck
The Dowager Countess Of Grantham, Lady Violet Crawley
2. MY ATTENTION TO DETAIL.
Nothing gets by my SEO mind. I'm kinda psychic. I have a fifth sense…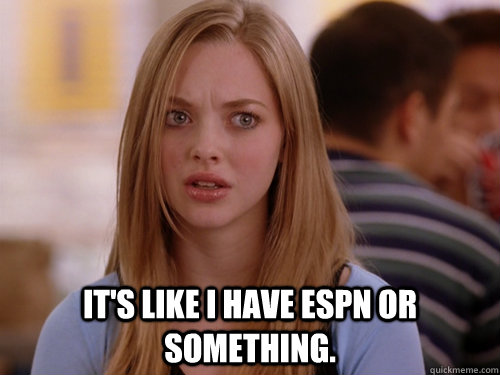 …and I'm completely OK with that. There are times when I can't take my eyes off source code, Google Analytics, Majestic SEO and conditional formatting in Excel spreadsheets. My attention to detail and diligence work best with SEO.
3. MY AMBITION.
If by "house" you mean "SEO," then you're correct, milady.
The best SEOs have to keep up, which brings me to my next talent, ambition.
Something's always changing in search engine optimization. Panda, the Human Media Movement, content marketing, video SEO; the list could go on and on. SEO is not for the faint of heart. Optimizing four Web sites, along with starting my own domain shows my ambition for SEO and the success following it.
My ambition in SEO is simple to see because SEO has the highest ROI in marketing in the best media outlet of all time. Search engine optimization will always have new ideas but the basics of solving problems I've learned will stay true forever.
EXTRA CREDIT TALENT: MY BEARD.
Here's what my beard looks like after 113 days of being in front of the AdWords Keyword Tool and not a razor.
My helpfulness, attention to detail and ambition are three great ingredients for SEO. Four, if you include the beard.
We both agree SEO helps the Internet become an instrument of communication, not torture.
To take it a step further, SEO helps develop relationships through better communication. We both want to make the Internet easier with relevant answers carrying authority. Doing so makes all searchers happy.
The Information Superhighway can be tortuous at times before SEO.
Knowing the essentials of on-page and off-page optimization calms me down when madness happens because I know how to analyze what is true and not true, and then help develop and execute those truths to the benefit of the searchers.
When people find their answers all I can do is take a deep breath and say:
and
and do a happy dance.
I value the opportunity to further discuss my experience and qualifications as well as address any unanswered questions. I look forward to hearing from you and joining your team.